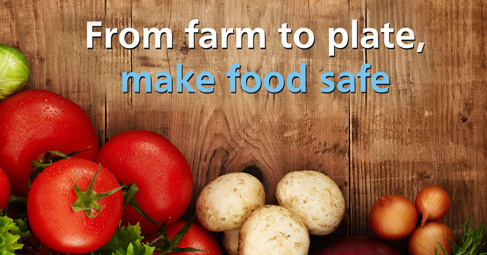 World Health Organization
The World Health Organization estimates that over 2 million deaths occur every year as a result of contaminated food or drinking water. Improving safety at all levels of the food chain – from farm to plate – is the theme of this year's World Health Day.
Food contamination is a major public health concern, and can also have devastating economic and social impacts. Researchers are working together with industry and policy makers to make food safer, from disease screening programs in farms to lab studies investigating the genetic make-up of microbes and viruses.
We are marking today's campaign for improved food safety with a cross-journal open access article collection spanning our microbiology, virology, and veterinary journals.
For more on World Health Day 2015 and the WHO's work on food safety, please visit www.who.int/campaigns/world-health-day/2015/en/.
Latest posts by Matthew Landau
(see all)