Alzheimer's disease is the term given to a progressive condition where proteins build up in the brain over time, forming abnormal structures. These accumulations increasingly damage cells, and lead to the loss of connections formed within the brain.

The disruption caused to brain cells and connections by Alzheimer's disease leads to a set of characteristics such as memory loss, confusion and difficulty concentrating, with these symptoms collectively grouped under dementia. Alzheimer's isn't the only cause of dementia – other forms such as Lewy body dementia or frontotemporal dementia can occur, sometimes in conjunction with Alzheimer's too.
Every year since 2012, September has been designated as World Alzheimer's Month to increase global understanding of the disease and contribute to the reduction of stigmatization and misinformation surrounding it.
In parallel with these aims, Alzheimer's Research & Therapy is committed to tackling challenges encompassing equality and diversity within neurodegenerative disease research. This extends from assessing how risk factors for developing Alzheimer's appear through the lens of different disparities, to leading an Associate Editor mentorship programme to help early career researchers establish themselves within the publishing sphere.

That's why this World Alzheimer's Month, we are particularly proud to have published this article from a group of researchers based at Harvard Medical School and Universidad de Antioquia, "The Latin American Spanish version of the Face-Name Associative Memory Exam is sensitive to cognitive and pathological changes in preclinical autosomal dominant Alzheimer's disease".

Latino populations within the USA have on average a higher incidence of Alzheimer's disease than non-Hispanic white people, but are heavily under-represented in clinical trials and other studies relating to the disease.

The early detection and continued tracking of the progression of dementia provides opportunities for treatment, but is also vital to allow patients to make decisions on their care and support , while they and their families come to terms with a diagnosis.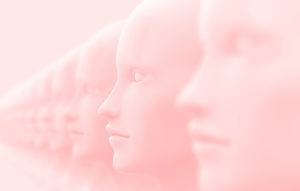 Differing diagnostic tools have been developed to achieve this, including the successful Face-Name Associative Memory Exam (FNAME), which involves the participant matching images of people's faces to learned names and occupations. Repeated over time, this can be used to assess cognitive decline in individuals showing signs of dementia.

Initially developed and verified in only the English language, these tests subsequently present a barrier to diagnosis and continued monitoring for Spanish-speaking Latin American populations.

The findings presented in Quiroz et al's article are part of a wider study, aiming to establish and verify a Latin American Spanish language version of the FNAME.

A total of 113 individuals under the age of 50 flew from the city of Medellín in Colombia to Boston to take part in the study. Those recruited to take part were either carriers of a genetic mutation predisposing them to develop early-onset dementia, or were non-carriers of the mutation who had been included in the study to provide a comparison.


To assess whether this version of the FNAME was accurate, participants all underwent positron emission tomography (PET), an imaging technique used to scan for the proteins that build up in the brain during the progression of Alzheimer's disease.
Comparing the outcomes of the neuropsychological assessment and the PET scan showed that the Latin American Spanish version of this test is sensitive to early changes to the brain as a result of Alzheimer's disease, meaning that it has the potential to help track disease progression in Spanish-speaking patients.

The progress made by these researchers in establishing a Latin American Spanish version of this test not only makes it accessible to the 422 million native Spanish speakers in North and Latin America, but also opens doors for the development of equivalent neuropsychological assessments in other languages.