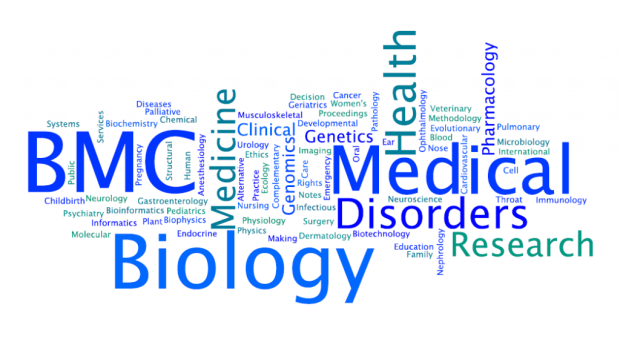 BMC Psychiatry – Prevalence of problematic smartphone usage and associated mental health outcomes amongst children and young people: a systematic review, meta-analysis and GRADE of the evidence
Since the introduction of widely available smart phones, there has been uncertainty surrounding possible association between smart phone use and declining mental health among children and young people (CYP). This follows a 68% increase in rates of self harm in the UK since 2011 when smart phones first became widely available. Recent studies has provided conflicting results with some studies finding significant interactions where others may not, suggesting it may not be smartphone use or screen time that is associated with poor mental health but rather smartphone addiction. This is characterized by a new term: Problematic Smartphone Use (PSU) which encompasses several concepts of behavioral addiction:  tolerance, withdrawal (dysphoria when the battery dies), preoccupation, neglect of other activities, subjective loss of control and continued use despite evidence of harm.
By conducting a thorough systematic review and meta-analysis the authors of this paper found some harmful interactions between mental health and smartphone use. It showed the prevalence of PSU to range between 10%-30%, with females in the 17-19 year-old age group most likely to exhibit symptoms of PSU. The study also identified a significant association between PSU and depression, anxiety, insomnia, stress and poor education attainment as well as identifying similarities between PSU and substance abuse disorders. Like alcohol, smartphone use is socially acceptable and widely available posing a different and arguably more pressing public health problem than substances of abuse. With 1 in 4 CYP demonstrating problematic smartphone use and patterns of behavioral addiction that mirror substance use addiction, urgent policy reform is required to prevent the possible long term and widespread impact on current and future generations' mental health and well-being.
BMC Cancer – Variation in the initial assessment and investigation for ovarian cancer in symptomatic women: a systematic review of international guidelines
With an increasing number of tests available for the diagnosis of women with symptomatic ovarian cancer and 200,000 women per year being diagnosed with ovarian cancer globally, it has become increasingly important to understand and evaluate differences in policy and guidance for testing strategy across systems. By conducting a systematic review the authors of this manuscript identified that most women diagnosed with ovarian cancer are not diagnosed until the onset of clinical symptoms. Their results also identified significant differences between international guidelines for identification of ovarian cancer. Since differences persist not only in the clinical features suggested to trigger the suspicion of ovarian cancer but also in the initial examinations and investigations these guidelines advocate.
Significantly positive correlations are already known to exist between the national survival and primary care practitioner's readiness to investigate or refer women presenting with possible symptoms of ovarian cancer, variation in international guidelines could be influential in the timeliness of ovarian cancer diagnosis and survival. The study found significant correlation between the complexity of tests performed and the specialty of the clinician performing the initial assessment, suggesting that in countries such as the UK, Ireland, Australia and Scandinavia, where general practitioners (GPs) act as gatekeepers to more specialist referrals, testing available for ovarian cancer was much more limited, potentially increasing the time to diagnosis. The authors conclude that documents and guidelines, especially related to healthcare system (national or private) are suggested to significantly influence the likelihood of timely ovarian cancer diagnosis.
BMC Public Health – Describing associations between child maltreatment frequency and the frequency and timing of subsequent delinquent or criminal behaviors across development: variation by sex, sexual orientation, and race
Child maltreatment has been linked to lower health, education, and income later in life, and is associated with increased engagement in delinquent or criminal behaviors. With 9 out of every 1000 children in the United States experiencing maltreatment resulting in their involvement in the child welfare system, this study aimed to explore trajectories of behavior from adolescence into early adulthood and how maltreatment during childhood may act as a predictor. Using a sample of more than 10,000 U.S. adolescents, the authors aimed to test the effect of maltreatment on behavior and the associations between them with special focus on the effect of physical, sexual, emotional and psychological abuse, exploitation or neglect perpetrated by individuals in positions of power.
The study finds that individuals exposed to maltreatment had higher levels of violent offending, progressively increasing with continued exposure to maltreatment frequency. It also found a positive relationship between individuals identifying as LGBQ (Lesbian, Gay, Bisexual, or Queer) and the level of non-violent offending frequency as compared with non-LGBQ individuals. In addition, the study identified that the relationship between maltreatment and predicted non-violent offending is stronger for males compared to females, with teenage maltreated males having the greatest predicted non-violent offense frequency. The authors conclude that better understanding the differences in experiences between males and females may be particularly important as increasing numbers of females become engaged in the juvenile justice system. Further, they state an increased need to teach males, in particular, how understanding and identifying stress responses could decrease the need for externalizing responses.
BMC Developmental Biology – Electrochemical gradients are involved in regulating cytoskeletal patterns during epithelial morphogenesis in the Drosophila ovary
The process of oogenesis in Drosophila has become an incredibly important model system for the investigation of several aspects of cell and developmental biology, gradually becoming one of the most thoroughly and extensively studied stages in the development of the Drosophila model organism. With developmental stages of the oocyte from stem cell to egg depending on vast cellular processes and bio-electrical properties, the authors of this paper aimed to study the connections between electrochemical signals and the patterns of basal microfilaments and microtubules. By selectively inhibiting several ion-transport mechanisms, the authors were able to determine that stage-specific bioelectrical patterns are in fact simulated by changes of pHi- and Vmem-gradients that occur within the cell naturally. These changes in intracellular gradients and thus in bioelectrical properties also result in observed cytoskeletal changes during differential states of the follicle-cell epithelium (FCE), instrumental in the regulation and organisation of cell and tissue architecture.
BMC Pregnancy and Childbirth – Prevalence of self-reported mental disorders in pregnancy and associations with adverse neonatal outcomes: a population-based cross-sectional study
With 3.7 deaths per 100,000 pregnancies resulting from mental-health related causes, mental disorders are one of the most common causes of mortality and morbidity for women during the perinatal period, with 101 women dying by suicide in the UK and Ireland between 2009 and 2013 alone. This represents one in seven of all maternal deaths. However, whilst maternal suicide is the highest cause of mortality in perinatal women, it is not the only mental-health related outcome, with perinatal depression, anxiety and psychosis being other serious effects of mental disorders during the perinatal period. Previous studies have found that women with a history of severe mental illness commonly experienced a relapse or deterioration of their condition during the perinatal period, with 43% of women experiencing a relapse of a major depressive disorder and up to 50% experiencing a major bipolar disorder. Other examples of commonly observed relapses include psychosis, schizophrenia, anxiety disorders, obsessive-compulsive disorder and eating disorders. These are also further confounded by substance misuse or intimate partner violence. Declining mental health of pregnant women has also been associated with adverse neonatal outcomes, finding strong associations between mothers with depression and the lower preterm birth of the neonate. Similar interactions are observed in women with maternal schizophrenia where the child is more likely to be born with congenital abnormalities, identifying serious impacts of maternal mental health on pregnancy outcomes. This study highlighted that out of a cohort of over 140,000 pregnancies, one fifth reported a history of a mental disorder, of which 80% of women had no access to specialist perinatal mental health services. This paper emphasizes the critical importance of routine enquiry regarding the psychiatric history of women presenting to maternal services.
BMC Energy – Call for papers: Green Energy and Smart Systems
BMC Energy has opened its latest Thematic Series entitled "Green Energy and Smart Systems," inviting submissions that include but are not restricted to:
The importance of implementing smart systems utilizing alternative and renewable energy;
Design and implementation of smart home energy management systems using green energy;
Holistic approaches in integrating green energy into smart cities;
The requirement for green energy in the future advancements of a smart system;
Application of solar and wind energy for smart home energy monitoring systems;
Recent advances in green energy for smart systems;
Efficient energy consumption systems using renewable energy;
Future aspects of using renewable energy in smart home systems;
Role of green technologies in building a smart energy system.
With the deadline for submissions closing soon (25th January 2020), don't hesitate to submit your latest research for the opportunity to have your submission become part of a selective and topical new special issue within BMC Energy.