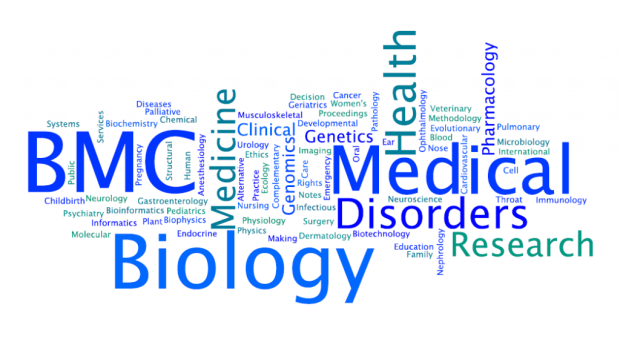 BMC Health Services Research – Cry for health: a quantitative evaluation of a hospital-based advocacy intervention for domestic violence and abuse
A study published in BMC Health Services Research shows that locating Independent Domestic Violence Advisors (IDVAs) in hospitals is an effective  response to domestic violence and abuse (DVA).
DVA includes a range of types of abuse, including, but not limited to, physical, psychological, financial, sexual or emotional abuse. DVA can have severe health consequences, with survivors at higher risk of experiencing anxiety, depression, low self-esteem, loss of trust, suicidal behaviours and post-traumatic stress disorder (PTSD).
Halliwell et al. present findings from a multi-site evaluation of hospital-based IDVAs conducted in the UK. Hospital IDVAs provide immediate support and advice to victims of domestic abuse, link victims to community-based support and provide hospital staff with expert training.
The study highlights the advantages of locating IDVAs in hospitals: IDVAs are more likely to engage with survivors at an earlier point in the abusive relationship, identify "hidden" survivors not visible to other services and provide access to longer-term community interventions and health-based services.
More research is required to establish the cost-effectiveness of hospital-based IDVAs, however the study suggests these services offer a unique opportunity of effectively helping victims.
BMC Geriatrics – Anticholinergic and benzodiazepine medication use and risk of incidence of dementia: a UK cohort study
Recurrent prescribing of some common anticholinergic drugs may increase dementia risk, a new study reveals.
There is at present no cure for dementia. However, dementia can be prevented by acting on modifiable risk factors. Long-term use of several medications such as anticholinergics and benzodiazepines has been suggested to increase dementia risk. These medications are highly used among adults for conditions such as Parkinson's disease, depression, epilepsy and insomnia.
The study published in BMC Geriatrics gathers data from a UK prospective, multicentre cohort study, specifically designed to estimate the prevalence, risk factors and course of dementia.
The findings demonstrate that at 10 year follow-up, recurrent use of anticholinergic medications classed as ACB3 according to the Anticholinergic Cognitive Burden scale (medications that may cause delirium) are associated with dementia. The cognitive decline particularly affects patients with a good baseline cognitive function.
The study indicates that long-term anticholinergic use should be avoided in older people. Anticholinergic use represents therefore a potentially important modifiable risk factor for dementia.
BMC Public Health – How organisations promoting vaccination respond to misinformation on social media: a qualitative investigation
Organisations promoting vaccines face multiple challenges on social media, including spread of false information and anti-science attitudes. Misinformation relating to vaccines poses a significant health threat. It is associated with decrease in vaccination rates and a risk of disease outbreaks.
Social media is a place where you don't need to support your claims…It's kind of like the Wild West in terms of making claims about immunisation
Steffens et al. explored the strategies, perspectives and experiences of Australian professionals working to promote vaccination.
The study published in BMC Public Health provides a better understanding of the current vaccine hesitancy and provides clear recommendations to address vaccine misinformation.
Based on their findings, the authors highlighted the need to engage with audiences to build trust, to respond to concerns about risks and communicate with openness prioritizing facts. The study also encourages partnership with organisations sharing similar values to create a strong collective pro-vaccine voice.
BMC Pregnancy and Childbirth – A prospective study of maternal postnatal depressive symptoms with infant-feeding practices in a Chinese birth cohort
Postnatal depression (PND) is a mental disorder characterized by a persistent low mood in new mothers. It is a serious condition that can affect mother´s ability to bond with the baby and have long-term consequences for the infant development and cognition.
 A study published in BMC Pregnancy and Childbirth explored infant feeding behaviours among women who experienced PND in China.
The results show that women with symptoms of PND have shorter breastfeeding duration, are at higher risk of exclusive breastfeeding cessation at 6 months and more likely to provide the supplementary formula to their infants in the first year of life. The study highlights the importance of screening for symptoms of PND as one of the possible factors of adverse feeding outcomes.
BMC Bioinformatics – PlantSimLab: a modelling and simulation web tool for plant biologists
At the molecular level, complex molecular networks control many biological processes. Integration of experimental biology and mathematical modelling is a valuable approach to study biological systems. However, one of the challenges faced by life scientists, is they usually lack the expertise to use mathematical models.
Ha et al. present a new tool that helps plant scientists use mathematical models for hypothesis generation.
PlantSimLab software was developed with the focus on plant biology with a team of plant biologist determining the different features and functionalities. This tool can be used by biologists without direct assistance from mathematicians or computer science specialists. The tool enables users to build, validate and use dynamic models to test hypothesis and explore results.
BMC Ecology Image competition
We are delighted to announce that the 7th annual BMC Ecology image competition was launched in October. Submit your images for a chance to highlight your research, win prizes, and have your photography featured in BMC Ecology.
2018 winners, clockwise from top left: Overall winner (Marianne Elias), 1st runner up (Pilar Oliva Vidal), 2nd runner up (Matteo Santon)