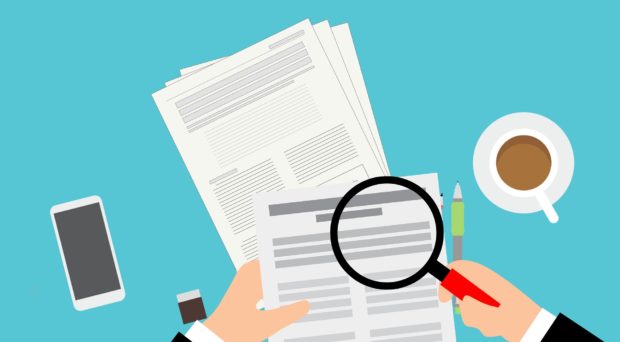 Image by mohamed Hassan from Pixabay
Maintaining research integrity requires a whole community: from the beginning of the scientific process to the publication of the results, multiple actors – funders, researchers, institutions, publishers – are involved. In reality, no single group is solely responsible for upholding research to high standards and a variety of stakeholders need to remain vigilant. However, it is the last stage of the scientific process, the communication of scientific research, where robust peer review acts as one of the last gatekeepers for research integrity. Here we discuss how as open access BMC journals (part of Springer Nature), we support rigorous peer review to ensure research is reproducible, robust and trusted. 
Strong foundations
Ensuring research integrity begins at submission and from our inception over 20 years ago, BMC has adopted strong editorial policies that ensure that we will only consider research that is conducted to high and recognized international standards. From ensuring all work involving human participants adheres to the Declaration of Helsinki to ensuring the appropriate use of anesthetics in animal research, each submission is checked for adherence to our policies. 
A key aspect of some of the high profile COVID-19 retractions has been concerns with the underlying data. The importance of data availability for experts to evaluate before publication is clear and at BMC we strongly encourage that all data underlying the conclusions of a study are made available. Certain data types are mandated and we require that raw, uncropped and unadjusted blots are provided. For studies presenting new software or code, we strongly recommend that reviewers have access to the code for verification. We also encourage the publication of data notes in BMC Research Notes and BMC Genomic Data to increase visibility and transparency around data and supplement information shared in the research article. 
Not only is the availability of data important, but without sufficient details outlining how the data was collected, analyzed and interpreted it is difficult to fully evaluate a study. Reporting guidelines and checklists can significantly improve the clarity and level of detail in manuscript and at BMC we strongly support the use of reporting guidelines such as CONSORT for randomized clinical trials. Similarly, we support the development of new and improved guidelines, and BMC Veterinary Research was pleased to support the publication of the ARRIVE 2.0 Guidelines.  
The crucial role of Peer Review
Once a solid base has been achieved the next steps are to begin the process of peer review – whereby experts and peers are invited to evaluate a manuscript. These reviewers are selected for their abilities to evaluate the research design, the data, results and conclusions of the study. 
Experts in their fields, reviewers identify gaps and concerns in manuscripts and are key players in maintaining high standards. In many cases, these can be addressed through the revisions on the manuscript, but sometimes major concerns or breaches of ethical behaviour are detected. In these instances, journal Editors and Editorial Board Members, can evaluate and investigate further.  As early members of the Committee on Publication Ethics (COPE), at the BMC Series we take all concerns seriously following guidelines and recommendations laid out by COPE.
Given the important role reviewers play in maintaining standards, adequate support and recognition is crucial. At the BMC Series we have developed guidance for all reviewers outlining the importance and requirements of the role and signposting to various training resources. BMC have also partnered with Publons, a service which allows reviewers to showcase their activity and receive credit for their contribution to scientific progress
Transparency around the review process is equally as important as the evaluation of the study itself. BMC has supported innovation in peer review since 1991 and different journals operate different types of peer review. All journals in the BMC Series operate transparent peer review, whereby the reviewers' reports are published alongside the final article and allow readers to have a full overview of the review process. A selection of journals within BMC operate open peer review where reviewer identities are disclosed further opening up the reviewer process for evaluation. With many different approaches, the BMC have also adopted the Peer Review Taxonomy to increase visibility of the process and standardize terminology across journals.
As the peer review process is integral to upholding robust science, BMC always looks for further ways to support new approaches that might result in more robust and unbiased peer review. Between 2016 and 2020 BMC Psychology trialled a pilot on Results Free peer review where manuscripts are evaluated in two stages and reviewers are only able to see the results and discussion section at the end of the review process. Although different to Registered Reports, the approach similarly focuses reviewers on evaluating the rationale and methods and not whether the results supported the hypothesis or not. Similarly, many BMC Series journals consider and encourage the publication of Study Protocols, which outline the rationale for a study and the planned approach. When the study is completed, freely available protocols can help reviewers assess whether the study design was followed to prevent biases introduced by post-hoc analysis. 
In addition to transparency of the peer review process, many BMC journals offer In Review, which allows authors to share a preprint of their article on a Research Square platform and provides real time status updates on the manuscripts as the progress through peer review. Availability of preprints allows readers and researchers to see the impact of peer review on improving the studies published as well as supporting the rapid dissemination of research. 
Ongoing role post-publication
Whilst peer-review remains the cornerstone of maintaining research integrity, evaluation of published studies continues as peers, readers and researchers build upon the scientific knowledge of these articles. With a wider range of people reading the published article, it is natural that errors and concerns come to light after acceptance and publication of a manuscript. 
In recognition of the importance of post-publication concerns, a specialized BMC Research Integrity Group was formed in 2014 led by Jigisha Patel and Elizabeth Moylan, to support and guide any necessary investigations and remedial action needed. BMC was the first to recognize the advantages of centralization and sharing of knowledge to ensure any matters, be it simple errors or extreme misconduct, are addressed swiftly and appropriately. To date, many publishers have adopted similar groups to support this important work and the expansion from the BMC group to the group at Springer Nature plays a critical role in upholding research integrity. 
We will continue to see new and old challenges to the scientific process and ensuring research integrity is continually evolving. The advent of new technologies, new methods and innovations will supplement peer review to ensure that published work is robust and trusted. Research into methods, policies and interventions to improve reproducibility and rigour are still needed and BMC Research Notes recently published collection on "Reproducibility and research integrity" and highlights our commitment to upholding research integrity.